Thermographic surveys to detect potential corrosion under insulation on both offshore and onshore assets are increasingly being used to identify significant corrosion issues on pipework and vessels.
The images in this post show the original thermal image and the subsequent corrosion that was identified once the insulation had been removed.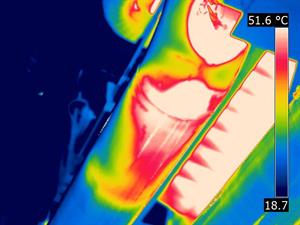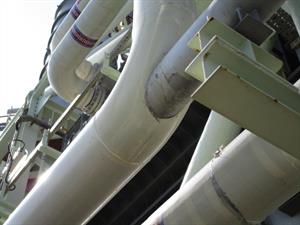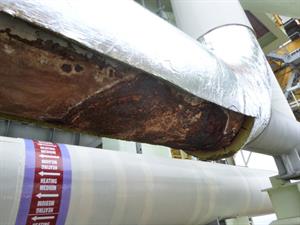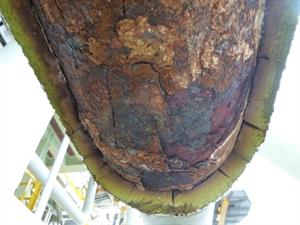 This area was in an exposed part of the platform and subject to significant rain and wind. The severity of the corrosion is      clear to see.
Successful thermographic CUI inspections are not straightforward to carry out and demand experienced surveyors using high specification thermal imaging equipment. There are many pitfalls which can result is issues being missed or areas highlighted as having water ingress when there is none.
Contact us for information regarding this type of survey.